Caltech - Amgen Collaborative Seminar 2017
Caltech-Amgen Collaborative Seminar
Monday, April 24th, 2017, 4-5 PM
Admission is free
Amgen and Caltech are in their third year of Collaborative Partnership. This is an informative session by Amgen's top management about their Discovery Research.  Meet Amgen's R&D Management and scientists and find out how to forge collaboration with them. 
Where:  Caltech 153 Noyes (Reception on Schlinger Patio)
When: Monday, April 24th, 2017 (program from 4 p.m. to 5 p.m.; Q&A and reception following)
Amgen Speakers:
David Reese, Senior Vice President, Translational Sciences.  Dr. David Reese is senior vice president, Translational Sciences, responsible for Medical Sciences, Comparative Biology and Safety Sciences, and Pharmacokinetics and Drug Metabolism. Prior to assuming this role, Reese was vice president of Translational Sciences and therapeutic area head for Oncology Global Development. Reese joined Amgen in 2005 and served in various roles in Global Development and Medical Sciences. Prior to joining Amgen, Reese was director of Clinical Research for the Breast Cancer International Research Group (BCIRG) and a co-founder, president and chief medical officer of Translational Oncology Research International (TORI). Reese is a graduate of Harvard College and the University of Cincinnati College of Medicine. He completed training in Internal Medicine and Hematology/Oncology at the University of California, Los Angeles (UCLA) School of Medicine, and subsequently served on the faculty at UCLA and the University of California, San Francisco.
Philip Tagari, Vice President, Research (Therapeutic Discovery).  Philip Tagari is currently VP of Research at Amgen. His laboratories are responsible for biologics discovery, scaffold engineering, optimization and early manufacturability assessment; medicinal, oligonucleotide and peptide chemistry; protein conjugates (ADC, peptibodies) and reagents; assay development, screening, enzymological and pharmacological characterization and profiling (in vitro), as well as structural biology, biophysics, computational and analytical chemistry, materials logistics and automation. Prior to joining Amgen in 1998, Philip was a Research Fellow at Merck Frosst (Canada) Inc, where he contributed to several programs in eicosanoid and inflammatory  biology, culminating in the discovery of odanacatib and rofecoxib, as well as the clinically active leukotriene D4 receptor antagonist MK-571 and the leukotriene biosynthesis inhibitor MK-591. Philip is a graduate of Gonville & Caius College, Cambridge University (UK).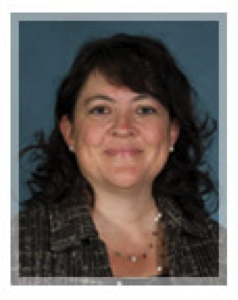 Cindy Afshari, Vice President, Comparative Biology and Safety Sciences.  Cindy Afshari, PhD, DABT, is responsible for the nonclinical safety packages for Amgen's portfolio.  Dr. Afshari joined Amgen in 2002.  Prior to her current role she was responsible for establishing Amgen's discovery and investigative toxicology programs.  Dr. Afshari received her BS in Biochemistry/Biophysics from the University of Pittsburgh and her PhD in Toxicology from the University of North Carolina at Chapel Hill.  After a postdoctoral fellowship in the School of Medicine at Duke University she was a tenured investigator at the NIH.  Dr. Afshari has served on numerous Academy of Science committees looking at topics related to predictive safety and animal alternative assays.  She currently sits on the Scientific Advisory Boards for the FDA and the National Toxicology Program.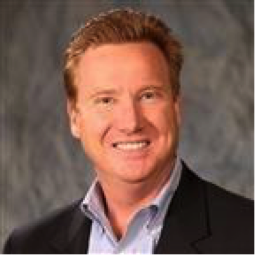 Sheldon Moberg, Head of Advanced Device Technology and Innovation.  Sheldon Moberg joined Amgen in January 2011 to oversee development of the company's broader drug delivery strategy and capabilities.  In his current role, Sheldon is responsible for managing advanced device technologies operations and strategic planning, identifying and developing new drug delivery technologies, and identifying launch enabling or value enhancing device technologies to serve companies product portfolio. Sheldon has over 25 years of experience in the development and commercialization of innovative medical devices.  Prior to Amgen, Sheldon held R&D leadership positions at Medtronic's Diabetes Division in Northridge, CA, where he was responsible for managing research and development activities of drug delivery systems.  Sheldon earned a Master's degree in Mechanical Engineering from Purdue University and a Bachelor's degree in Mechanical Engineering from California Polytechnic State University.